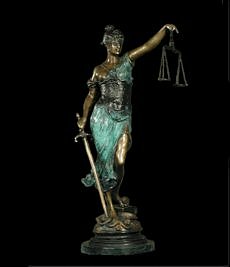 Carl Hartmann is a native of Rochester, New York. He attended Antioch College's School of Law in Washington, D.C. -- and was a full-time intern in the office of Chief Justice Warren Burger at the U.S. Supreme Court. Following graduation in 1980, he clerked at the New Mexico Court of Appeals, in the Santa Fe office of Judge Leila Andrews. He then returned to D.C. for several years as an assistant professor in the Masters Program at Antioch School of Law's Center for Legal Studies. During part of that time he also co-directed the U.S. Department of Justice's paralegal training program for CLS and co-authored a number of books such as Clinical Perspectives on Fair Employment Practices and Private Law: An Introduction to the Law of Torts -- as well as editing others, including Structured Legal Analysis Tasks and Clinical Concepts (Larry D. Weeden).
In 1986 he left writing and teaching to litigate federal court matters full time. From 1989 to 1991, he was the supervising attorney for Merrill Lynch Private Capitalís major asset recovery operations. Since 1991 he has headed his own firm specializing in federal litigation.
He is admitted to and practices before the U.S. Supreme Court, the U.S. Circuit Courts of Appeals for the Federal, D.C. and Third Circuits, as well as the local and federal courts of the District of Columbia and the USVI. (He is also admitted to practice, but inactive in New Mexico.) In addition, he has represented many clients before the U.S. Congress, federal agencies and, as a consultant to, or co-counsel with other firms, before numerous other courts in the U.S. and internationally -- particularly the Southern District of New York.
Beyond acting as lead litigation and appellate counsel in cases in a variety of jurisdictions, he is both the principal legal content author and primary computer code programmer for Litigation Manager, one of the first commercial, PC-based litigation support software systems -- utilized by federal agencies, Fortune 50 corporations and major law firms such as Skadden Arps.